The story behind Hosted Power

Hosted Power was founded as a one-man business in 2011 by Jo Goossens, a passionate IT guy. After a career for many years as a specialist in the IT industry, where he gained a lot of knowledge in network security and had a continuous interest in hacking in his spare time, he made the final step to fully opting for his company in 2017.
After that, it didn't take long for him to put together a team of engineers. A sales and HR function is also present. Jo Goossens built his company up with his passion and drive, from scratch to an SME in full growth.
Values
From Jo's fundamental pillars, we built further on the values within Hosted Power. These values we strive to accomplish them in our every day business. The central value consist of team spirit. 
Team spirit
This is the most important pillar in our operation. Without cooperation, there is no team. We constantly share knowledge and strive for smooth communication by being open and honest with each other and by sharing a good work spirit. There is certainly room for informal, fun activities and conversations to maintain an engaging positive atmosphere.
Distinctive
We want to be a reference in hosting; our name is not just Hosted Power. We make the difference through speed of service and the very best performance on the market. 
Quality
We keep everyone who chooses us happy by being reliable and offering high performance. We strive for minimum loading times and a maximum of uptime. 
Expertise
We are passionate about technology and constantly gaining knowledge. We provide continuous monitoring for sites and applications: hence, we help the customer even before he realises that something needs to be adjusted.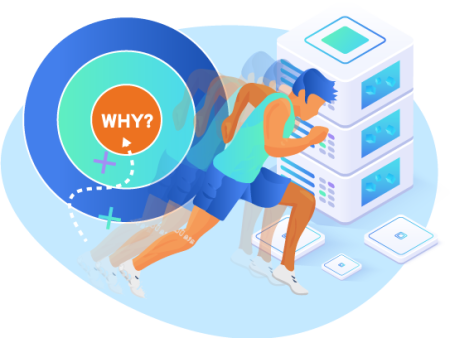 Goals
We derive our goals from our vision and values and always ask the question 'why are we doing something'?
Ultimately, we exist to serve our customers, to improve their situation and to relieve them of their worries. With our TurboStack, we fill in this need. All parts of this stack can be adjusted to the wishes of the customer.
We also wish to develop ourselves continuously and follow the latest trends as much as possible.

We strive for an efficient internal communication strategy that is flexibly adapted to the needs of the employees. Onboarding, education, well-being at work; we go the extra mile for our employees.
Mission statement
We are young and experienced at the same time. We want to be a reliable partner in hosting. In doing so, we maintain the ideal mix of perfecting existing and bringing along innovative ideas and technologies.  
With our company, we help everyone to develop their potential. Our target group consists of mainly IT professionals working for webdeveloppers, platformbuilders, IT-partners, enterprises en the government. Therefore, we can focus on our corebusiness as a company and help our customers even better.
We always give our honest and clear opinion on the best solution for challenges in a calm and friendly manner. We do not only go for quick fixes but also for good long-term solutions. We always get to the bottom of what is the best solution for something. Everyone has his own expertise at Hosted Power, next to a broad general knowledge and skillset.
This way, we can live up to our slogan of offering "unparalleled performance".